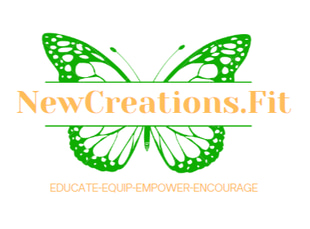 NewCreations.fit is a solutions based health and wellness company founded on the idea that everyone should have access to the information and strategies that can help to optimize health and longevity.
Born out of personal struggles with poor health and discouraging experiences with traditional medicine, which often failed to diagnose the problem or provide effective solutions, we embarked on a personal journey to find answers. This led us to discover cutting-edge science and evidence-based health strategies that have brought us hope, healing, and transformation. Our experience inspired us to create New Creations.fit and BodyX Boot camp, which offer expert guidance and free resources to empower individuals in optimizing their health and reaching their goals.
As we continued this journey we realized there are many who don't have access to the many resources that we have discovered over the years that have provided us with so much hope and healing. As a result of we decided we wanted to contribute to the heath, hope, and healing of our community in any way we can. And NewCreations.fit was born.
Our desire is for NewCreations.fit to be a resource that provides education, equipping, empowering, and encouragement to our neighbors. We are dedicated to helping others on their own journey to health and wellness, using the knowledge and resources gained through personal experience. So whether your goal is to feel better, get better or look better, we want to partner with you.