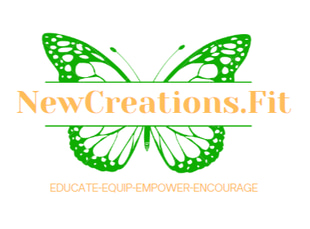 Our Vision
At NewCreations.fit, our vision is to create a healthier community by providing accessible resources and tools to optimize our neighbors' health.

We believe that everyone deserves to feel like new, and we strive to make that a reality through our commitment to promoting healthy living.

Our goal is to become the go-to resource and support for individuals seeking to improve their health and overall well-being through evidence based solutions.

We envision a community where people are empowered to make healthy choices, and we are dedicated to providing the support and guidance needed to achieve that vision.
Our Mission
At NewCreations.Fit our mission is to Educate-Equip-Empower and Encourage our neighbors to optimize their health and wellbeing through personalized and comprehensive solutions and a multitude of free resources.

We strive to provide excellent care, education, and resources to help our neighbors achieve their health goals and feel like new every day.

Our team is committed to delivering high quality services that are grounded in scientific evidence based research and tailored to meet the unique needs of each individual we serve. We aim to create a supportive and inclusive environment where our clients can thrive and achieve lasting health and wellness.